James, the mastermind behind Onodesigns, was introduced to art at a very young age. His father is a prolific oil painter and his mother is an avid pottery and ceramic sculptor. Every inch of their family home was decorated with his father's vibrant paintings and his mother's eclectic creations. He has fond childhood memories of spending his Sunday afternoons with his entire family at the Philadelphia Museum of Art. His father had also spent a couple of years painting in Paris and during his visit, James found himself surrounded by the greatest works of art at the Muse du Louvre and Muse d'Orsay. He was incredibly touched by the works of Vincent van Gogh, who still remains as James' favorite artist to this day.
James decided to translate his passion for art as his career. He attended the Parsons School of Design to truly sharpen his skills and talent in the arts. James has studied many forms of artwork, ranging from oil painting, sketching, graphic design, and animation. Upon graduation, he worked as a background and production artist for Woo Art International. During his stint at this design firm, he designed for an animated television pilot which aired on he Oxygen network.
Afterwards, he worked as an animator and designer at a start-up company called SharedGreetings. He created and designed various e-greeting cards and animated commercials. Throughout these jobs, James continued to oil paint during his free time, which kept him focused on his overall love for art.
All of his experiences thus far have given James the appropriate tools to provide an overall solution for his clients' web design needs. He has created websites for clients in various lines of work, from financial traders, asset managers, lawyers to artists and caterers. Please take a look at James' resume for further examples and information.
In his free time, James is an enthusiastic member of his community's softball and football leagues. He also is a borderline obsessive fantasy sports player, with multiple victories which highlight his other passion, sports. He recently took a trip to Green Bay, Wisconsin to cheer on his home team, the New York Jets, while they took on the Green Bay Packers.
Speaking of trips, he has just gotten back from a couple month hiatus that included Japan, Korea, China, Vietnam and Thailand. Though he wishes he had more time to take such exotic vacations, in the interim he is content taking road trips to his birthplace of Philadelphia to fulfill his cheesesteak fix from Jim's.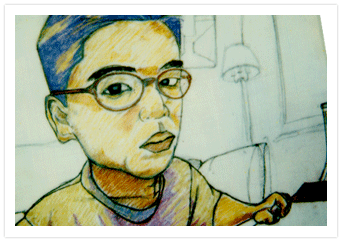 James of Onodesigns would like to thank you for your patronage. He truly appreciates your time and consideration. Please take a look through the rest of the Onodesigns website and do not hesitate in contacting James and Onodesigns.
Utmost regards,
James